Meet Your School Counselors!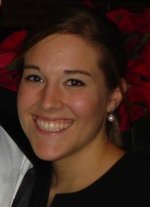 Mrs. Ashley Ashworth | Kindergarten, 2nd, 3rd, and 5th grades
Mrs. Ashworth is currently the School Counselor at Ooltewah Elementary School in Ooltewah, Tennessee. She graduated with a Bachelors of Science degree in Business from Lee University in 2008. After two years in the workforce, she decided to return to Lee in 2010 to begin her studies towards becoming a School Counselor. Two years later in 2012, she graduated from Lee University with her Masters of Science in School Counseling. Ashley began her career as a school counselor that same year with Hamilton County Schools at both Hixson Elementary School and Alpine Crest Elementary School, splitting her time and commuting between the two each week. Ashley has been the school counselor at Ooltewah Elementary School since the fall of 2013 and is on campus full-time, 5 days a week.

Ashley grew up in the Ooltewah community, attending both Ooltewah Middle School and Ooltewah High School. She and her husband Daniel met at Lee, were married in 2008, and have a daughter named Macie.
If you would like to refer a student to see Mrs. Ashworth, please click HERE.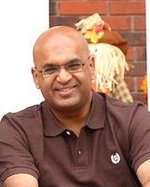 Mr. Joey Mathew | 1st and 4th grades
Mr. Mathew is split between two schools, working at Apison Elementary Monday through Wednesday, and here at OES Thursdays and Fridays. He works specifically with first and fourth graders.
If you would like to refer a student to see Mr. Joey, please click here.
**Although Mrs. Ashworth and Mr. Joey work with specific grade levels, they are available at any time to help all of the students at OES.**
What does an elementary school counselor do?

How does a student get to see the counselor?
What might a student talk about while in the counseling office?
What might a student do in the counselor's office?
*************************************************************

In any counseling situation,
confidentiality is maintained except:
1. In cases of suspected abuse or neglect.
2. If a child poses a danger to self or others.
3. The child and/or parent/guardian gives
permission to share information.
*************************************************************